OK, I have decided that I will post to this blog at least one time a week. I have been so busy lately with a new grandson and digitally scrapbooking that nothing else gets accomplished. The new grandson was in the Neonatal Intensive Care Unit (NICU) for 12 days so between going to the hospital, taking care of grandson #1 and mom, getting new windows in the house, and all my other "stuff", I just seem to be snowed under. I am hoping this will keep me on track for where I have been and what comes next! LOL We'll see. Here are a couple of examples of my latest work and of the new baby.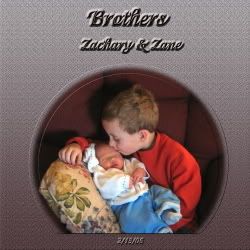 This was done while he was still in the hospital.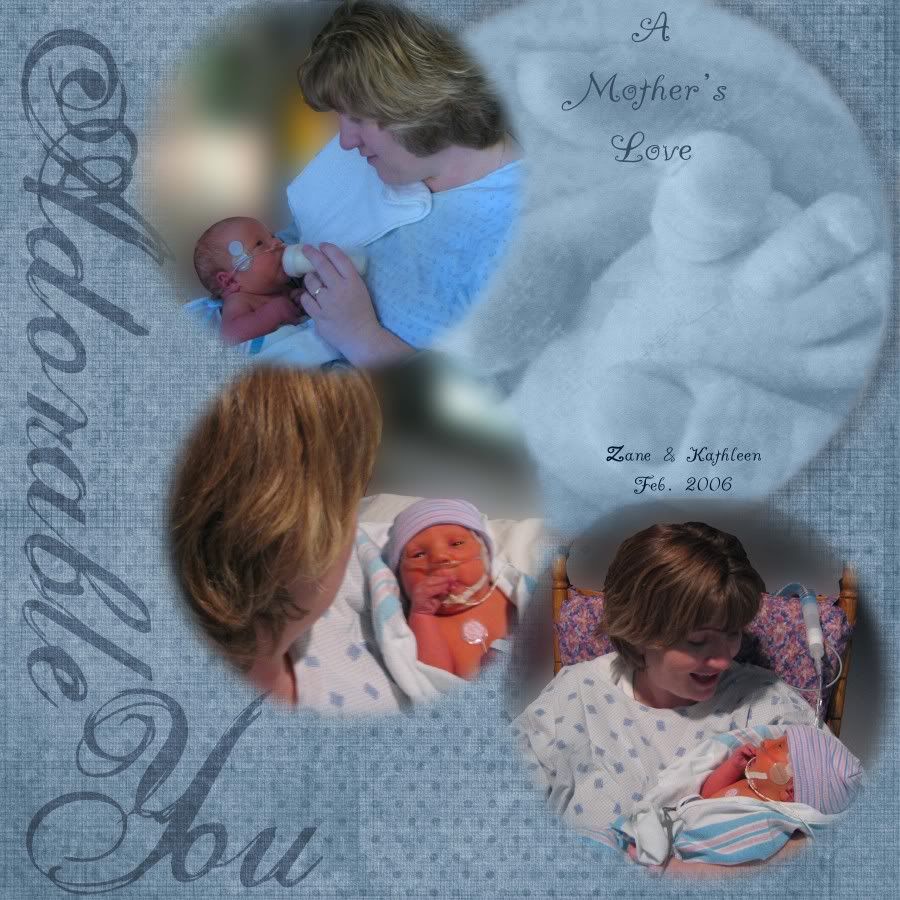 Guess I better get back to doing some cross stitching. Thanks for looking!